Participation is simple and

FREE

:
Pennsylvania On Display makes your brochure available to the Welcome Centers but cannot guarantee their selection as individual Welcome Centers determine what brochures to distribute. Due to limited display and storage capacity at many of the Welcome Centers, we do not automatically ship literature to them.
To distribute brochures at the 15 Welcome Centers:
Contact the Customer Service Representative.
Return the completed Approval Form.
You'll receive detailed instructions on where to ship your brochures.
NOTE: Distribution of tourism related brochures at the 15 Welcome Centers is FREE. Some exceptions apply.
Regardless of who produces your brochure, be sure it is compatible with our specifications:
Is it the right size?
Pennsylvania On Display requires that a brochure be no larger than 8.5 x 11.
How must my brochure be packed?
Boxes cannot weigh more than 35 pounds. Brochures must be bundled in packs of 50, 100, etc.; if there are more than 200 brochures per box.
How do I prepare my boxes for shipment?
Each box must be labeled as follows:

Pennsylvania On Display
Name of brochure
Number of items per box
Items per pack (i.e. 50, 100, etc)
Total number of boxes (example 1 of 10)
To get started, complete the approval form below:
Or print it, fill it out, and fax it back to our Customer Service Representative at 717.653.4808.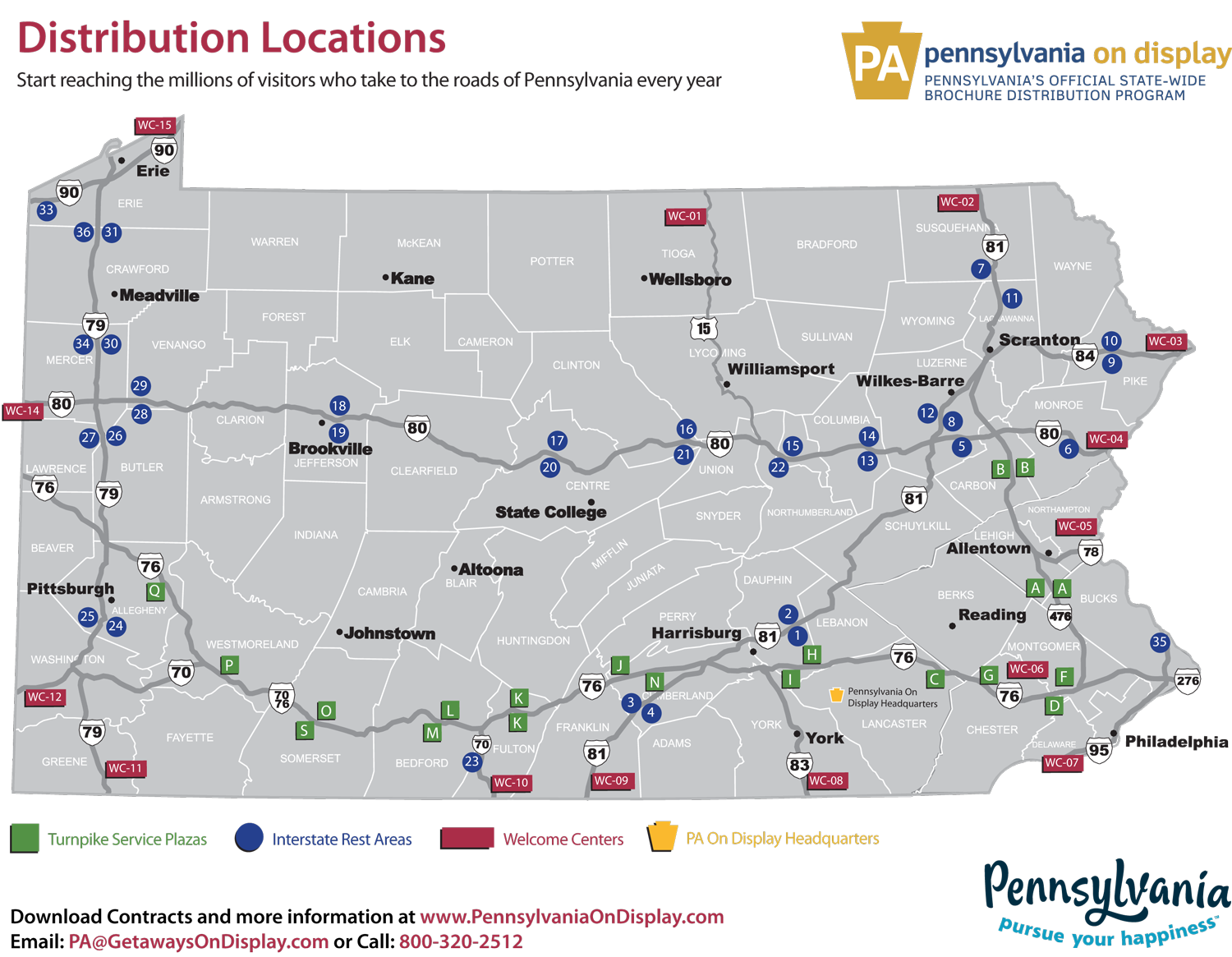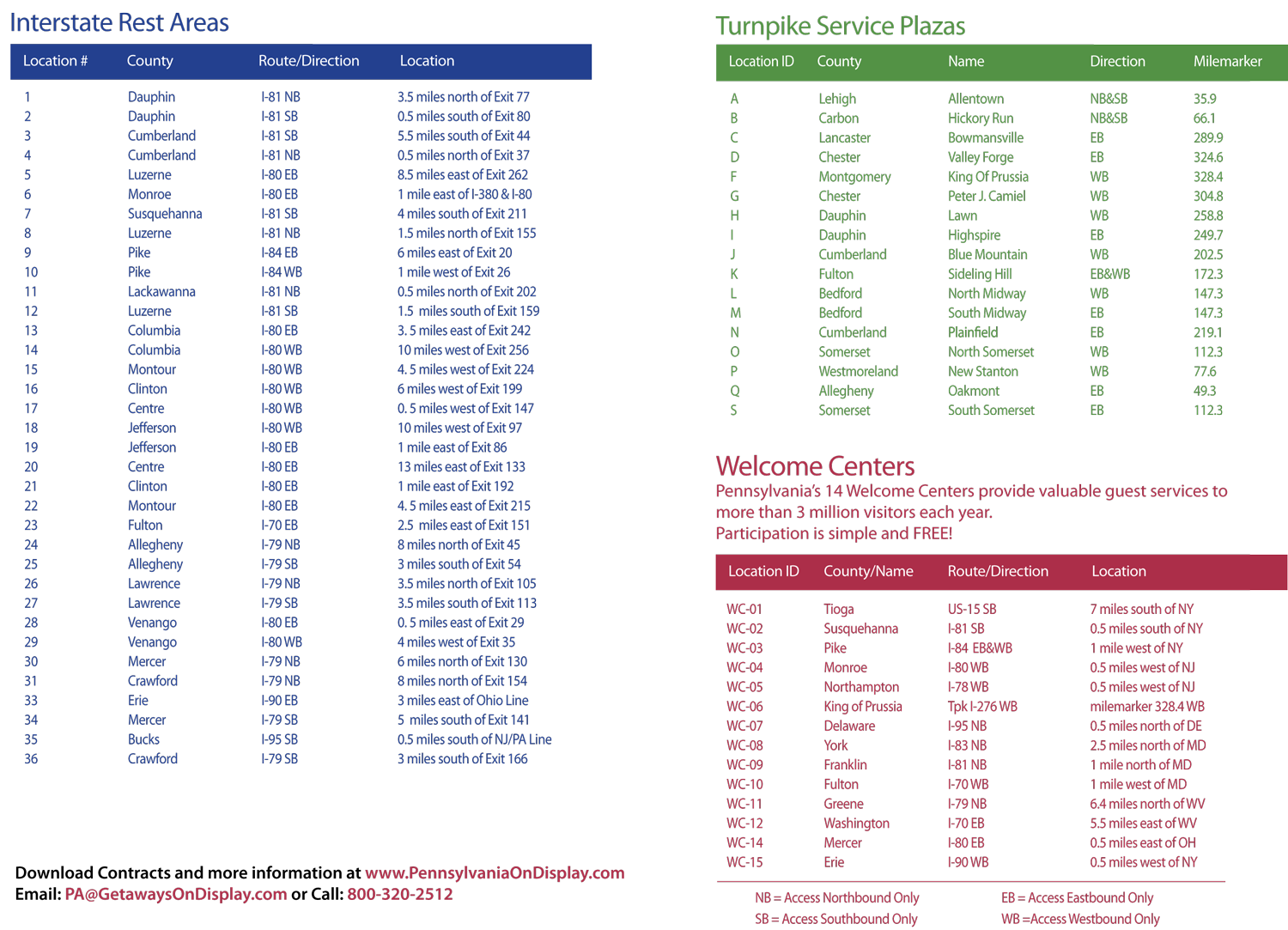 Getaways On Display and Pennsylvania On Display have been a vital tourism partner in the goals and mission of the Bradford County Tourism Promotion Agency. Specifically, Teresa has gone above and beyond assisting us with proper tourism material placement and accurately reports the results. Her knowledge of the state and desires of a tourism make her another insider in promoting the great assets of Bradford County. A pleasure to work with!
Robyn Cummings
Executive Director
Bradford County Tourism Promotion Agency